Welcome to our Clinic for Scalp Micropigmentation in Perth
At Foli Sim, we specialise in bespoke scalp micropigmentation services as a solution for hair loss, thinning hair, or scalp scarring. Our approach to SMP is personal and customised, with meticulous attention to detail, and completed by the best in the industry. Get exceptional Perth hair tattoo results, with Foli Sim.
Our flagship studio is located in the heart of Fremantle, Western Australia. Here, we have our highly skilled artists Kate, Tara, and Shannon available for a free, no-obligation consultation and scalp micropigmentation (SMP) appointments.
Life Changing Results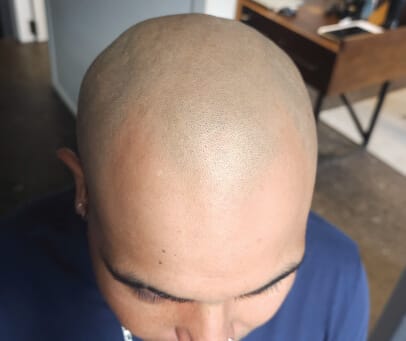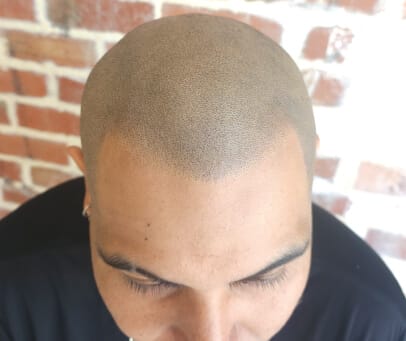 Before & After
SMP for men before and after result
on a satisfied client.
Before & After
SMP for men before and after result
on a satisfied client.
Before & After
SMP for men before and after result
on a satisfied client.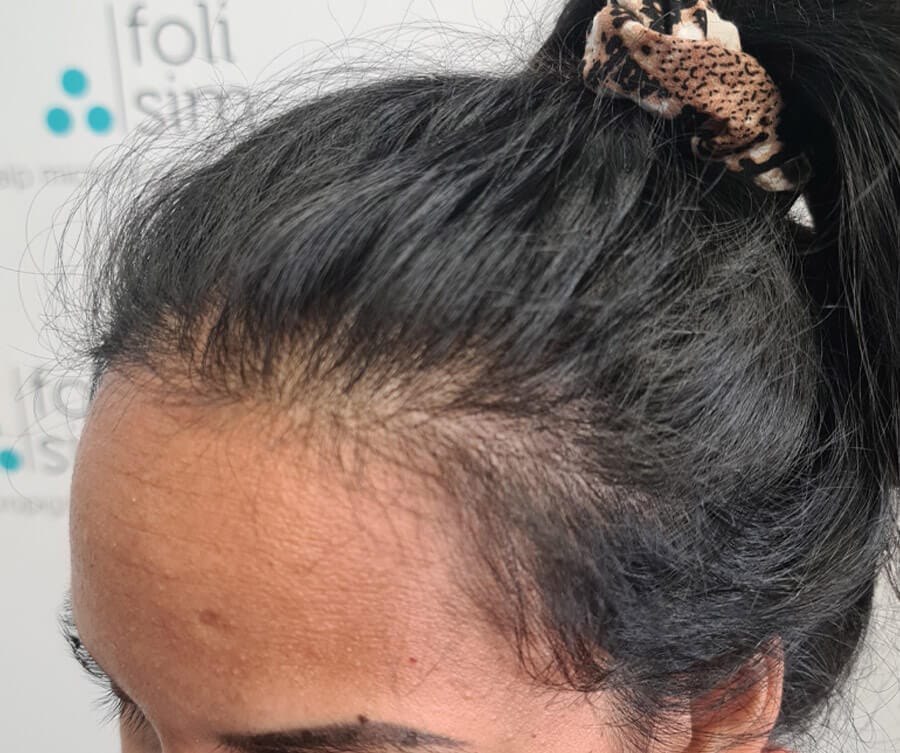 Before & After
SMP for women before and after result
on a satisfied client.
Before & After
SMP for women before and after result
on a satisfied client.
Before & After
SMP for women before and after result
on a satisfied client.
Why Foli Sim?
Delivering exceptional scalp micropigmentation (SMP) since 2011
Health department certified and approved studios
Award winning, internationally renowned artists
All of our artists are certified with industry-standard infection control certification
Qualified in-clinic trichologist
Medical-grade equipment and specialised pigment designed for SMP
12 month guarantee on all completed treatments
Private treatment rooms
Fully insured
What is
Scalp Micropigmentation?
Scalp micropigmentation (SMP) is a cosmetic hair loss treatment that uses hair tattooing techniques to create the appearance of a full head of hair. It is a non-surgical, minimally-invasive treatment that uses detailed micro-needles to deposit pigment into the scalp. This creates the appearance of individual hair follicles, effectively masking baldness, receding or thinning hair, and scalp scarring. The results of SMP are natural-looking, long-lasting, and highly effective. It is a perfect solution for those who are looking for an alternative to hair transplants or other hair restoration procedures.
Book a Free Consultation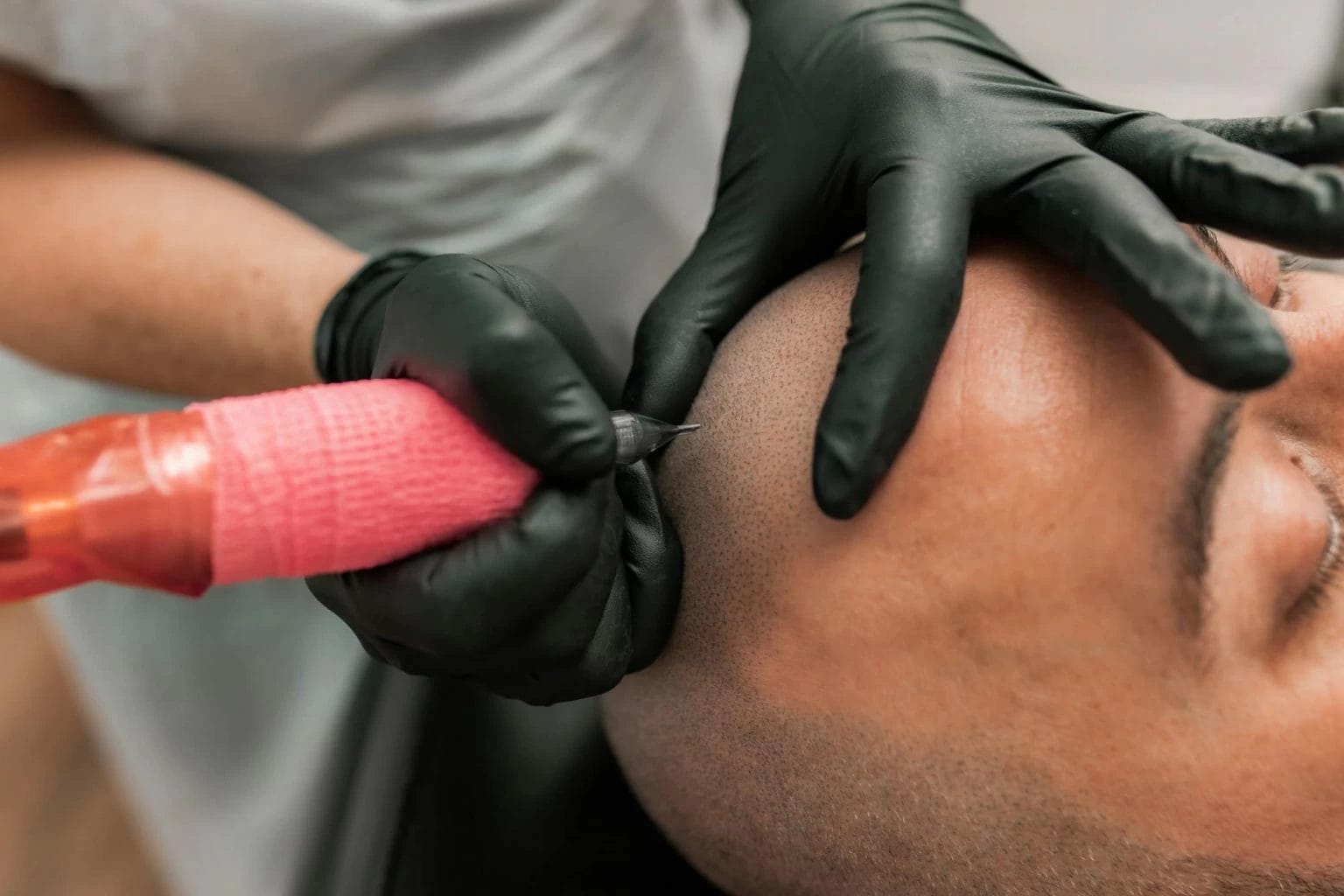 It's Time To Rethink Your Approach to Hair Loss.
Who Can Benefit From SMP?
Hair loss is a common concern that affects a significant portion of the population, both men and women, of all ages. It is estimated that 80% of men and over half of women will experience hair loss at some point in their lives. While the physical changes of hair loss are well documented, many individuals are unaware of the emotional and psychological effects it can have on one's self-esteem. Scalp micropigmentation is an ideal solution for people experiencing all forms of hair loss.
This treatment can create the appearance of fuller hair in individuals who have:
Male pattern baldness (AGA)
Female pattern baldness (AGA)
Various forms of alopecia
Fine, thinning hair, or patches of hair loss
Medicine-related hair loss
Scars due to injuries or birthmarks on the scalp (this includes FUE/FUT scarring, strip scarring, plug scarring, alopecia scarring, and accident scarring)
Scalp Micropigmentation vs Hair Transplant Surgery
Scalp micropigmentation is an innovative approach to addressing visible signs of hair loss, but it differs from a traditional hair transplant. While you can combine the two to achieve your desired look, SMP is also a great alternative to hair transplant surgery and offers the following advantages:
It's safer
Unlike other hair loss treatments involving surgical incisions, chemicals, and medications with possible side effects, a hair tattoo in Perth is a minimally-invasive procedure with no real downtime. When done correctly by a licensed artist – there's no risk of scarring, infection, or other complications that could arise post-procedure.
Low maintenance
Scalp micropigmentation is a more permanent solution to hair loss than other hair restoration techniques, which are not always practical depending on an individual's degree of hair loss and available donor hair. With SMP, real hair is not actually implanted, so you can enjoy all the benefits of a fuller-looking scalp without investing in expensive products or medications for maintenance. Hair tattoos may lighten over time due to sun exposure, but should not discolour if done correctly. Depending on factors like further hair loss, exposure to UV rays, and your immune system – touch-ups may be necessary in two to five years.
Non Invasive
SMP involves no incisions or scalp-scarring, requires no donor hair, and does not cause damage to the existing hair follicles. Scalp micropigmentation is a great option for those seeking an alternative to hair restoration methods.
Cost-effective
Scalp micropigmentation typically costs far less than other traditional hair restoration treatments, even if further 'touch-up' sessions are required in the future.
Choose Our Perth Clinic for Scalp Micropigmentation / Hair Tattoo in Perth
Foli Sim Perth offers numerous advantages, including a pristine facility, skilled and reputable SMP artists, and extensive expertise. Our Senior Practitioner, Kate Dawes, is the leading scalp micropigmentation artist in Australia and regularly contributes her knowledge to conferences and workshops all over the world. Additionally, talented artists Tara and Shannon, who are also available for SMP appointments, have impressive resumes and a wealth of knowledge that they bring to the table.
Health Department Certified
As with all of our SMP clinics – our Perth studio is Australian Health Department Certified, this means we only use medical-grade equipment when conducting our scalp micropigmentation procedures in sterile treatment rooms. Of course, client safety and comfort are always our main priorities. To book your free initial consultation, contact us by calling 1300 668 490, or by completing an enquiry form online.
Meet Your SMP Perth Artists
Kate Dawes


SMP Artist

Kate Dawes, considered to be one of the greatest scalp micropigmentation artists in the world, leads the way at Foli Sim Perth. She obtained her Diploma of SMP in 2012 after completing intensive training both domestically and abroad, before going on to finish her Masters in SMP with Matt Iulo of Scalp Micro USA in NYC.

Not only is she a well-known figure in the world of hair tattoos, but Kate is also a licensed trichologist with the International Association of Trichologists. Her expertise in male and female hair loss is nothing short of astounding given her more than 30 years in the industry. She has presented and participated in numerous Australian and international conferences, cementing her status as an SMP force to be reckoned with.
Shannon Over


SMP Artist

The talented Shannon Over has a unique backstory; he first came to Foli Sim as one of our clients, and today is one of our incredibly talented SMP artists. Fueled by his own hair loss journey, Shannon became passionate about hair loss solutions and SMP early on. With Kate's guidance, he has developed incredible precision and natural attention to detail, which pairs perfectly with his self-assured and comforting demeanor.

In 2021, Shannon was named runner-up in the Rising Star category at the Australian Beauty and Cosmetic Tattoo Awards for his outstanding work in SMP. He continues to perfect his abilities, experience, and knowledge within the scalp micropigmentation industry and is a highly esteemed and exceptional artist within Foli Sim.
Tara Scrivener


SMP Artist

Local to Fremantle, Tara Scrivener, one of our fellow artists, raises the bar on friendliness and vivacity. Before making the transition to the field of hair tattooing and completing comprehensive scalp micropigmentation training with Kate, Tara began her career as a makeup artist. As a result, her SMP services exhibit refinement and attention to detail.

Throughout her career, Tara has expertly honed her skills. She is recognized for her perfectionism and ability to produce very natural-looking, clean, and subtle SMP. Tara's impressive body of work is reflected in her portfolio, which she continues to expand.
Book a Free Consultation for Scalp Micropigmentation
We strongly believe that scalp micropigmentation should be accessible to everyone, which is why we offer free consultations in-person, by phone, or by video.
During your consultation, our SMP specialists will evaluate your eligibility for treatment, give you an indication of how many sessions you'll require, and address any other questions or worries you may have. Your comfort and peace of mind are important to us. We recognise that for some people, the subject of hair loss is delicate and overwhelming, which is why all consultations are private. We also provide a 12-month guarantee on all treatments commencing from the date of your third appointment.
We want our clients to feel informed about their options. Click here to book your free consultation with Foli Sim Perth, and we'll be in touch within 24 hours.
Book a Free Consultation
Affordable SMP Services With Interest-Free Financing
At Foli Sim, we believe everyone should have access to scalp micropigmentation services, which is why we offer competitive pricing and interest-free financing options through our partner ZipMoney. Learn more about our payment plans by contacting us on 1300 668 490 or via our Contact Us page.