Introducing SMP
Scalp Micropigmentation (Hair Tattoo) is the process of applying a specialized pigment to the scalp that replicates the look of tiny hairs. When delivered by a highly skilled artist, SMP looks natural and blends with your remaining hair and skin tone.
Many men and women experiencing hair loss have come to Foli Sim, finding SMP to be the ultimate solution for restoring receding hairlines, covering thinning or bald patches, camouflaging scars, and simply adding density to thinned out hairlines. Non-surgical and non-invasive, SMP hair tattoo can help to restore your confidence with a natural-looking, full head of hair.
One of the greatest benefits of Scalp Micropigmentation is that it requires little to no continued maintenance and carries no strict lifestyle restrictions. All we ask is that you remain sun smart for the sake of your pigment; a hat and sunscreen on high UV days will do.
No matter your age or lifestyle, hair loss can be a distressing experience, not to mention time-consuming and expensive. That's why we are committed to providing competitively priced, industry-leading hair loss solutions for men and women. We also offer six months of interest-free finance with our finance partners ZipMoney, making SMP an even more attainable solution.
Life Changing Results
Before & After
SMP buzz-cut by Foli Sim to create the look of a full head of hair again.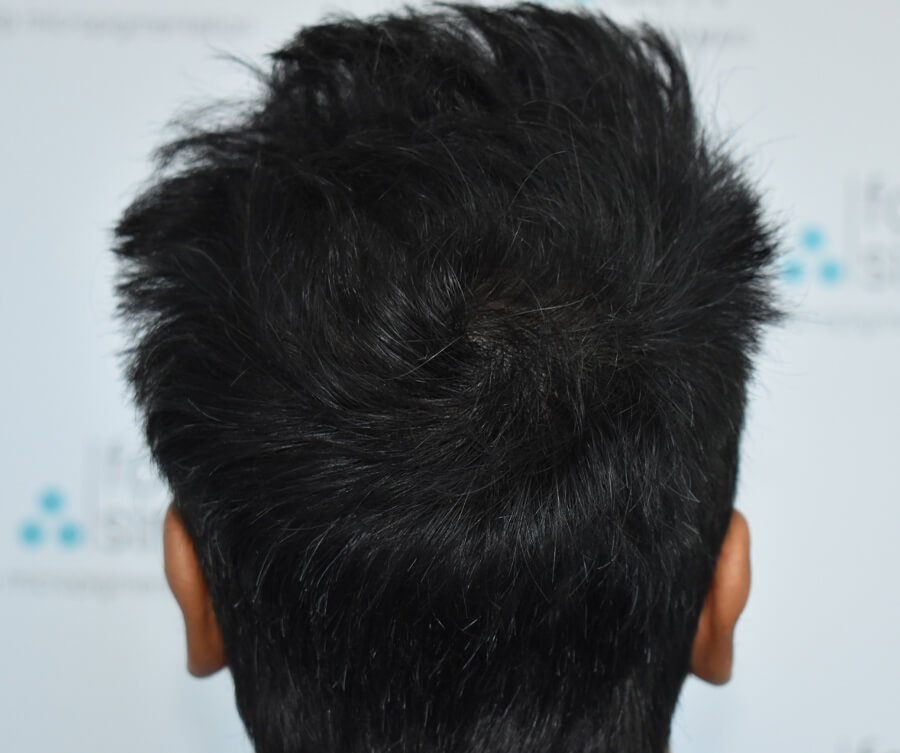 Before & After
Foli Sim SMP can reduce the appearance of thinning hair.
Before & After
Before and after images showing how SMP can recreate a natural looking hairline.
Before & After
SMP for women before and after result
on a satisfied client.
Before & After
SMP for women before and after result
on a satisfied client.
Before & After
SMP for women before and after result
on a satisfied client.
The SMP Process
Step 1 Free Consultation
Fill in your Enquiry form to book your free, no obligation consultation in our Sydney, Melbourne or Perth studios, and sit down for a one on one with our highly skilled artists to discuss your desired outcomes, pricing and sessions. For your convenience, phone and video consultations are also available.
Step 2 SMP Treatments
Most clients require 2-4 sessions, with 7-14 days between to allow for your scalp to fully heal. Each session will be anywhere from 1 to 3 hours in duration. There will be some post-treatment redness after each session, and some aftercare as well which your artist will run through with you, but other than that, you are free to go back to your normal activities. And rest assured, your SMP looks very presentable after each session.
Step 3 Confidence Restored
Following your final session, Foli Sim offers a 12-month guarantee so if you should require a touch-up during this time it will be free of charge. SMP by Foli Sim is considered permanent however touch-ups may be required in 3-5 years, especially if you should experience further hair loss. Take a read of our amazing Testimonials to hear from past clients.
How Much Does Scalp Micropigmentation Cost?
Have you spent months researching Scalp Micropigmentation (SMP) hair tattoo, umm-ing and ahh-ing over the benefits versus other hair loss solutions? We don't blame you; it's a big decision to make. Your hair is fundamental to the first impressions you make on people, so we understand that decisions regarding your hair require the utmost thought and care.
One of the most pressing questions in your decision-making process is most likely: How much does SMP cost? As with most cosmetic procedures, it depends on a number of factors, meaning there isn't a one-size-fits-all answer and ultimately we do need to see you in person to give an exact price. Let us talk you through the list of factors that will affect the cost of your SMP procedure.
Depending on the degree of hair loss, here is an approximate guide of what you might expect to pay for SMP:
Mild Hair Loss


$800 – $1500
Medium Hair Loss


$1500 – $2500
Advanced Hair Loss


$2500 – $3500
A consultation with Foli Sim is free of charge. We also have phone or video consultations available for your convenience.
If time is an issue you can send us your images by Email, WhatsApp or Text and we'll send you a written quotation.