Welcome to Foli Sim Melbourne
Foli Sim Melbourne is found at our state-of-the-art studio on Flemington Road, North Melbourne. Our industry-leading Scalp Micropigmentation services are offered by our two skilled artists, Kelly Dawes and Omar Rodriguez.
What is
Scalp Micropigmentation?
Scalp Micropigmentation is a non-invasive, non-surgical solution for men and women affected by hair loss; it is also commonly known as SMP and Hair Tattoo. Our highly trained SMP Melbourne artists use specialised needles to tattoo tiny dots onto the scalp; by precisely matching the pigment to your existing hair and skin tone, this achieves the lifelike appearance of a closely shaven head of hair.
Why Should You Choose Hair Tattoo?
A versatile cosmetic procedure, Scalp Micropigmentation can add density to thinning hair, restore hairlines, or camouflage scars from hair transplants or other surgeries. With its semi-permanent results and no downtime required, it has already revolutionised the confidence and lifestyle of thousands of Melbourne men and women.
If you take appropriate care, your Hair Tattoo will look fresh as can be for three to five years; after this time, you may require the occasional touch-up. It also doesn't impose any strict or daily restrictions on your lifestyle, meaning you can rest easy knowing your time and money has been invested in a reliable and established hair loss solution.
Life Changing Results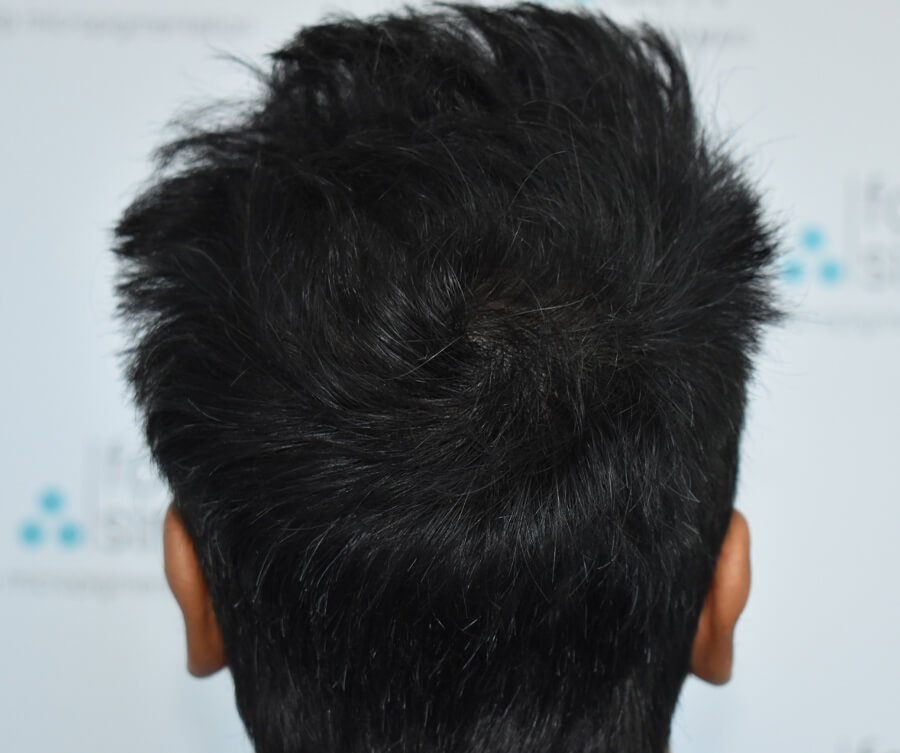 Before & After
SMP for men before and after result
on a satisfied client.
Before & After
SMP for men before and after result
on a satisfied client.
Before & After
SMP for men before and after result
on a satisfied client.
Before & After
SMP for women before and after result
on a satisfied client.
Before & After
SMP for women before and after result
on a satisfied client.
Before & After
SMP for women before and after result
on a satisfied client.
Get To Know Your SMP Melbourne Artists
Kelly Dawes


SMP Artist

Kelly Dawes, boasts an impressive resume; she completed her Master SMP course at the esteemed Brandwood Clinic in the UK and trained with Scalp Micro USA's founder and CEO Matt Iulo. Combined with her stellar customer service, it's no surprise that she was nominated for Best International Artist at both the 2019 and 2020 Team Micro Meeting of the Minds SMP Conference in the UK!
Omar Rodriguez


SMP Artist

Omar Rodriguez SMP career began in Mexico City when he trained with Micropigmentation Master Sumiko from Nouveau Contour in 2019. Next, he continued his training with Scalp Co. in Los Angeles before moving to Perth where he began his training with Foli Sim's world-renowned founder, Kate Dawes. As well as being driven by an innate desire to help others, Omar is fluent in English and Spanish, making SMP an even more accessible option for Australia's Spanish-speaking community.
Why Foli Sim Melbourne?
Our North Melbourne studio is the premium destination for Scalp Micropigmentation in Victoria. Our two SMP artists Kelly and Omar have deservedly garnered reputations for their exceptional artistry and customer care. Whether you're a newbie to the world of SMP or have questions about the finer details of this procedure, Foli Sim Melbourne is here to help.
Our North Melbourne premises is in the heart of Melbourne's health precinct, across the road from Royal Melbourne Hospital and just a short tram ride from the city. As with all our studios, this clinic is Department of Health Certified with two comfortable treatment rooms.
Foli Sim Melbourne is open by appointment Monday to Saturday. To book your free initial consultation, contact us by calling 1300 668 490 or completing our enquiry form.
Book a Phone or Video Consultation with Foli Sim Melbourne
Countless times, we have seen the impact that Hair Tattoo has on our clients' confidence and lifestyle. That is why we actively strive to make it as accessible as possible for everyone.
In the face of the current global health crisis, we are proud to offer free online consultations with Foli Sim from the safety and comfort of your home. Choose between a Zoom or phone consultation that is completely confidential and obligation-free.
One of our friendly SMP Melbourne artists will discuss the process, the recommended number of sessions, desired final results and pricing with you. This is the perfect opportunity to ask any questions you may have, so you can feel confident and at ease throughout your decision-making process.
Book your virtual consultation with Foli Sim Melbourne below; we will be in touch within 24 hours to confirm your complimentary appointment.
We Offer Payment Plans
We offer six months of interest-free finance with our partner ZipMoney. While premium services come with investment costs, we also prioritise making SMP an accessible option for anyone and everyone. This means we have competitively priced our SMP services so that we can continue restoring the confidence of as many Melbourne men and women as possible
You can learn more about our payment plans here, and if you are still on the fence regarding Hair Tattoo, we encourage you to read our Testimonials.